Alpha JWC Ventures becomes one of the most active venture capital in Indonesia. After pouring investment for 10 startups in the past year, the list goes up to 41 portfolios by the end of 2020. This year, they plan to close the third fund that is said to worth much bigger than the previous one in order to aggressively contribute to Indonesia's startup landscape.
In order to discover Alpha JWC Ventures' vision and goals, we had the opportunity to do an exclusive interview with one of their founders, Chandra Tjan. He's not quite the newbie in this industry as he used to be the Co-Founder & Managing Partner in East Ventures' first fund in 2009. His investment footprints included the seed funding of Tokopedia, Traveloka, Disdus (acquired by Groupon), Pricearena (acquired by Yello Mobile), and few others.
"In 2009, I've been living in Singapore for 10 years and already settled down, also had a career as a banker at Credit Suisse and Citigroup. I saw the huge potential and opportunities in the technology sector in other countries such as America, Japan, and China. I think Indonesia could've been that too. Technology and its social impact will advance Indonesia's ecosystem, and I want to take part in that process," he said.
He continued, "It turns out at that time, there were already several technology/startup companies in Indonesia, however, they have not enough capability to capture funds from foreign investors in order to grow. Therefore, I returned to Indonesia to focus on this technology sector. Together with several colleagues, I founded East Ventures and became a Managing Partner in its first fund. I was also East Ventures' sole full-time  Partner focused in Indonesia [at that time]."
Later on, together with his two colleagues Jefrey Joe and Will Ongkowidjaja, Chandra founded Alpha JWC Ventures in 2015. To date, the team has managed two funds with a value of nearly $200 million or the equivalent of 2.7 trillion Rupiah. The funds were collected from LPs from Indonesia, Singapore, the United States, several European countries, Japan, China, and Korea. They mainly focused on early stage and every year they have target to invest in 8-10 startups. However, Alpha JWC Ventures is quite often involved in the follow-on investment for series B. The ticket sizes given vary from $200 thousand to $15 million.
"In 2013, they started to have a different vision in East Ventures resulting in me, Jefrey, and Will founded Alpha JWC Ventures in 2015. We did quite a different approach from investors in Southeast Asia, and still ongoing. Alpha JWC was founded as an institutional and independent fund. With strict discipline in investment strategy, every decision can be accounted for later. From previous experiences, I also learned the importance of assisting founders in the early days of startups, therefore, we apply a value-add approach and build a great value-creation team at Alpha JWC," Chandra explained.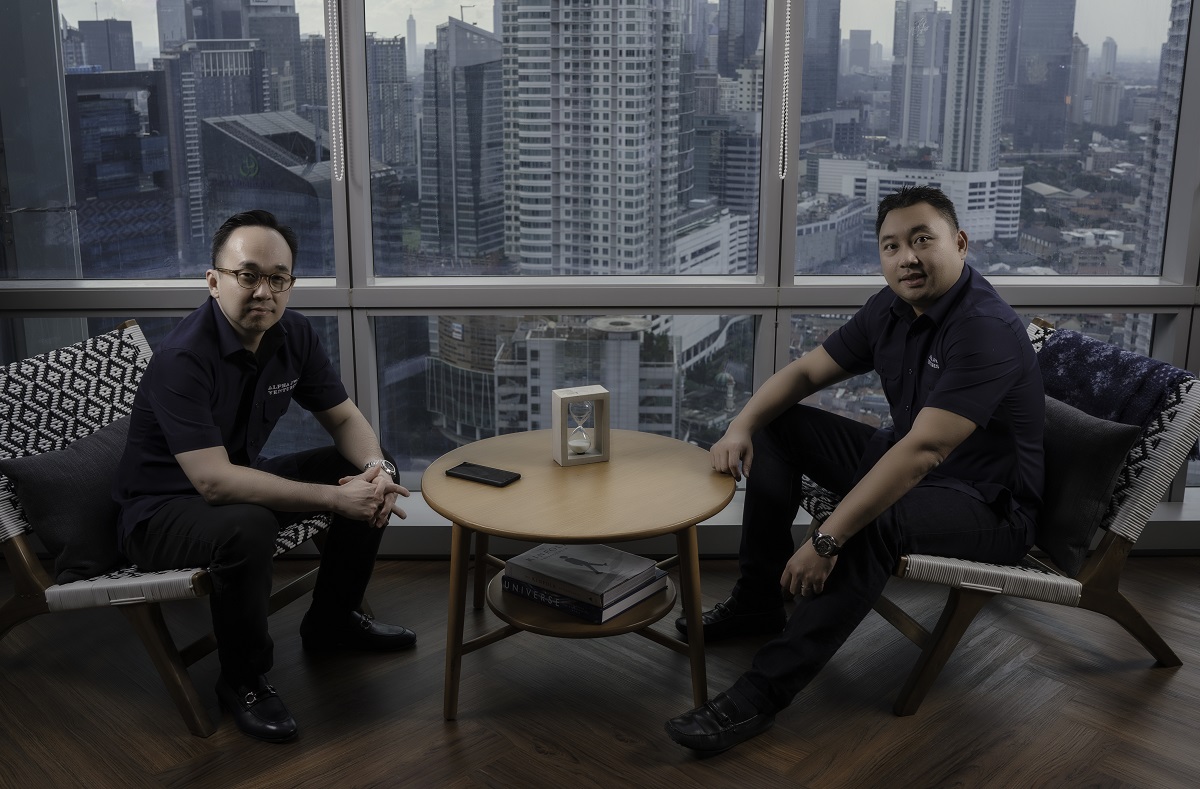 Digital ecosystem is yet to bloom
With the existence of decacorn, unicorns, and dozens of centaurs in various business landscapes, Chandra said Indonesia's digital ecosystem is quite green- even though it is starting to form. There are some factors to support the maturity of a digital startup ecosystem, among those, the competition between players will be tighter, the market will become saturated, and it will be difficult for companies to grow exponentially.
"Indeed, it is getting into shape, but it's still a long way to go. Indonesia's digital industry is still green, and this is good news for us as investors and startups. It means that the market holds enormous potential to be discovered and developed, and the growth projection is beyond great in almost all sectors and target markets. This is a very big momentum in Indonesia," Chandra said.
The conditions brought Alpha JWC Ventures to adopt a sector-agnostic view. They invest in various business ideas in various sectors estimated to have great growth potential with a positive impact on society.
"In terms of investment, we always look at 3 factors: people, product, and potential — the quality of the founders who built the startup, products that provide solutions to real problems for people's need, and the potential for the product to develop in terms of features and users. Among those three, the quality of the founder is the most important factor in our Point of View, because ideas and products can change at an early stage, but we can only hold on to the founder's commitment and vision," he explained.
In 2020, the startup ecosystem had to encounter Covid-19 pandemic. Startups and investors had to form many adjustments. On the other side, Chandra sees that the pandemic has succeeded in forcing investors to pay more attention to fundamentals and unit economics in startups – something that Alpha JWC Ventures has been implemented since the beginning. Also, a pandemic has accelerated digital adoption in Indonesia, therefore, startups will find it easier to introduce their products to the public.
"For us, higher digital adoption will bring high investment potential, and this is the right time to invest. However, being selective is crucial, whether these startups can survive and thrive despite a pandemic. Since the beginning of the year, we are actively invest in new companies and follow-on investments into our portfolio, and until now we are satisfied with the results," Chandra explained.
Exit strategy
To date, Alpha JWC Ventures has scored 3 portfolio exits through acquisition. Exit, through M&A or IPO, is indeed one way for venture capitalists to get ROI from their investment expense. They will profit from an increase in the valuation, based on the growth of the related startup.
Regarding the exit strategy, Chandra said that they currently focus on becoming a long-term partner for their portfolio. "Exit is certainly important, but making exit the main focus will actually damage the dynamics with the portfolio. We will exit at the right time, and 'right' means a different thing for each startup."
He added, "To date, we have successfully brought 3 startups to exit, Spacemob was acquired by WeWork less than a year from our investment; DealStreetAsia was acquired by Nikkei to realize their vision of bringing quality news from Asia to the world; and Jualo was acquired by our other portfolio, Carro, as an expansion path in Indonesia. All three happened at the right moment and we are proud of this achievement. "
Indonesia's digital ecosystem in the future
Chandra also revealed that investors need to read the future trends or even create the trend. "In 2010, for example, I saw that e-commerce would become an 'idol' in society, at that time people are getting familiar with fast and cheap internet connections. I started with Tokopedia and Traveloka. Then, 6 years ago, when we started Alpha JWC, we saw that people are getting more comfortable making transaction through digital applications and will definitely need a more practical way of payment and an affordable source of funds, that's why we started investing in several fintech startups such as Kredivo and Modalku. Both have now become the leading players in Indonesia and part of people's daily lives."
He also mentioned, "It is likewise the new retail trend in the F&B sector. In 2018, we saw technology has made it easier for startups and consumers, therefore, we made a big investment in Kopi Kenangan. Many people considered this investment is a crazy act then. However, we can prove that not only did we make the right choice, but we are bringing the trend of VC investment for new retail startups – something that was unlikely in Indonesia. Always one step ahead, that's the key. "
---
Article by: Dailysocial.id