Welcome to Alpha JWC Ventures
Technology is transforming Southeast Asia. We are at the forefront of this revolution.
Welcome to Alpha JWC Ventures
Technology is transforming Southeast Asia. We are at the forefront of this revolution.
Discover and empower great founders to build extraordinary companies
Our mission is to back innovative technology entrepreneurs not only through initial and follow-on financial investment, but also with long-term support. We take pride in our hands-on approach when it comes to portfolio management, with our internal team helping our portfolio companies find the talents needed, grow business, tackle strategic challenges, and build the brand.
Southeast Asia Coverage With Indonesia+ Focus
Being on-the-ground and supported by strategic local and global network coverage gives us the advantage to know more about the digital landscape and trends, as well as how to navigate in the market best. We continue to look for the next waves of innovation in all technology sectors with special eyes towards financial technology and consumer sectors in the next digital economy hotspot that is Southeast Asia and its biggest market, Indonesia.
Independent and Institutional Fund Manager
As an institutional fund manager, we maintain strict discipline to our investment philosophy and strategy. By being independent, we are able to take swift and rational investment decision without risking conflict of interests.
Alpha JWC Ventures was founded in 2015. Its debut fund of USD 50mn was launched in 2016 as Indonesia's first independent and institutional early-stage venture capital fund. Over the years, Alpha JWC has established a strong reputation and clear positioning in the market as the leading venture capital firm with one of the region's largest on-the-ground teams and a global network. The firm's second fund of USD 123mn was closed in 2019 and its third fund of USD 433mn was closed in 2021, both oversubscribed and with support from limited partners from Asia, United States, and Europe. The firm currently manages the largest early-stage fund in Southeast Asia and around 60 active portfolio companies across Southeast Asia.
Brings affordable high-quality Indonesian coffee to the world with the help of technology
Builds Southeast Asia's fashion circular economy through clothes and bags rental subscription
Creates financial opportunities for everyone through SME financing in Indonesia, Singapore, and Malaysia
US$ 630M
Assets under management
57
Active portfolio companies
11,800+
Jobs created among portfolio companies
From the region's pioneer tech investors, experienced serial entrepreneurs, to subject experts with years of experience, Alpha JWC Ventures has Southeast Asia's best and most prestigious venture capital team ready to support entrepreneurs, rising companies, and limited partners to become the next industry champions.
Co-Founder & General Partner
Co-Founder & General Partner
Founder name
Your content goes here. Edit or remove this text inline or in the module Content settings. You can also style every aspect of this content in the module Design settings and even apply custom CSS to this text in the module Advanced settings.
Akshay Garg, FinAccel (Kredivo)
"A Great Blend. I have the highest regard for the Alpha JWC team. The team is a great blend of different areas of expertise, which gives it a balance that no other fund has in Indonesia. They've been extremely helpful and supportive throughout our journey, we couldn't have asked for more from our Indonesian investors."
Turochas 'T' Fuad, Pace
"Faith In Our Vision. Alpha JWC was a great investor partner to Spacemob as they have been instrumental from the ideation to deployment stage of the company. The partners are always accessible and a phone call away for quick catch-ups or even brainstorming sessions. Their vast support network to LPs, regional insights and access to thought leaders are attributes that tell them apart from their industry peers. We are fortunate and grateful for their support and faith in our vision."
Aditya Lesmana, Carro
'More Than A VC. When we were fundraising, we wanted investors that can give more than just fund, but also the knowledge to conquer Indonesian market. We needed a trustworthy partner and Alpha JWC fit the profile. From there, Alpha has helped us navigate the market, introduced us to the potential market, and brought in suitable talents. Even with our unusual business model, Alpha JWC made it work and helped us move further."
Charles Guinot, OnlinePajak
"Independent, Supportive, And Complementary. When we were looking for a local partner, what really convinced me to choose Alpha JWC is that the Firm is an independent VC as they're not linked to any conglomerate family nor industry consortium. OnlinePajak cannot afford to be linked to such investors. It's rare to find an independent VC, and Alpha JWC is the best choice for us. So far, I'm happy with their role and our work dynamic. Our relationship is very efficient and has been very enriching for our journey."
Raena Lim, Style Theory
"A Real Partner. We chose to partner with Alpha JWC because we were looking for value-added investors and Alpha JWC was the right choice as they have strategic value as well. So far, it has been a very good working relationship. The team is always helping us and deliver in terms of getting us to the right direction and aligning throughout the process. It's always about how we can progress better together."
Aidil Zulkifli, UangTeman
"More Than A Partnership, It's A Friendship. We chose Alpha JWC because they are visionary — they are the first one to understand our vision in online lending. To be partners, you have to appreciate the same vision and be willing to take it seriously. So far, they have been giving us the needed support, in terms of introductions to necessary parties, the comparison of efficiency matrix of other lending companies, and useful directions. As we're on the process of another fund raising, having Alpha JWC's name as anchor investor also helps a lot. Alpha JWC is like a true friend. They stick around through the good times and bad times."
Regi Wahyu, Dattabot
"Working Partners. Alpha JWC is willing to roll their sleeves to work as partners, not just as an investor. They have been sitting next to me to overcome the challenges in growing our business. They show real values, they believe in partnership, and they have wide network that helps us to grow further."
Lingga Madu, Sorabel
"Entrepreneur-First. Alpha JWC is an entrepreneur-first venture capital firm. They understand the struggle and hustle of a founder. They took risk when no one else did and try to add as much value as they can without being too intrusive. They've been a great partner to Sale Stock."
Reynold Wijaya, Modalku
"Complete, Proactive, Focused. Alpha JWC has a complete and diverse team that will help portfolio companies overcome hurdles especially in the early days, be it in operations, legal, tech, human capital, or growth plan. The team has been very proactive in helping it's portfolio companies, largely thanks to their focus-investment strategy that enable them to focus more."
Iwan Kurniawan, Modalku
"Multi-talented. Alpha JWC is more than just a regular investor; as a multi-talent venture capital firm they have provided us with tremendous value related to recruiting, business development and general management. Their support during our seed through A stage has been one of the reasons why we have been able to find the right talent and scale quickly."
Ananto Wibisono, Alterra
"Resourcesful. We chose Alpha JWC because we saw that the Firm can give so much added value. They have helped us shape the business and connected us to the right network to push our business further. Moreover, the three partners have wide network and different sets of skills, thus they can offer different point of views and open so many doors for us."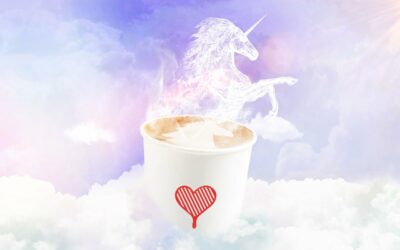 Kopi Kenangan, Indonesia's fastest growing New Retail F&B chain, well-known for its great tasting coffee, today announced that it has...
read more