RateX, the latest addition to Alpha JWC's Fintech family, is good news that has been anticipated by online shoppers for too long — especially those who like to shop overseas.
Through their browser extension (available on Google Chrome and Mozilla Firefox), RateX lets online shoppers pay in local currency, which is cheaper than paying in foreign currency set by online shops, marketplaces and/or the banks. RateX provides the best rate from currency exchange websites such as Google and XE.com. RateX makes this happen by transacting in bulk with their merchant partners as they have economics of scale.
With this feature, users can avoid hidden fees charged by banks which amount up to 5% of the transaction, not including the bank's less favorable exchange rates. RateX currently operates on Singapore Dollars, US Dollars, Chinese Renminbi, Japanese Yen, and British Pound sterling.
To date, RateX has partnered with more than 30 leading merchants including Amazon, Taobao, eBay, Rakuten, ASOS, and even airlines like Singapore Airlines, Scoot, and AirAsia. The company also partners with Visa, Mastercard, and four major international banks: DBS, UOB, Citibank, and HSBC.
The endeavor to save money for online shoppers does not stop there. RateX's extension also automatically crawls the Internet to find coupons or vouchers for users to obtain further discounts. Moreover, RateX offers mass order feature that lets shoppers consolidate their orders with other shoppers to ease user logistic and delivery process.
Since their launch in December 2016, RateX has helped customers to save more than S$ 200,000.
"We have just surpassed S$1 million of total sales, but for us, it's not so much about sales but more about saving people from bad transaction fees," Co-Founder and CEO Jake Goh says.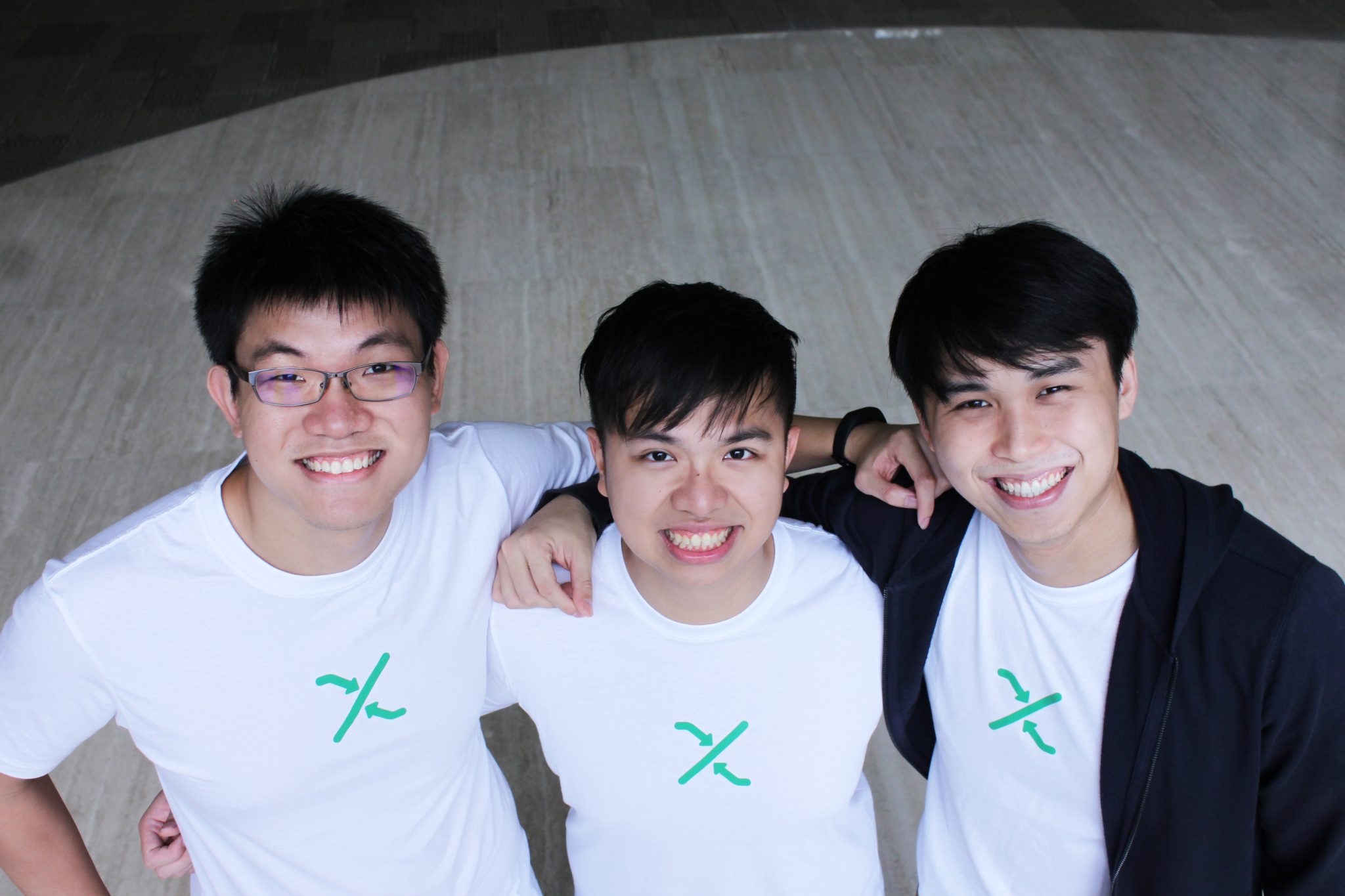 With the company's latest fund injection, RateX is on their way to expand their team, product, and regional reach, starting from Indonesia and Taiwan.
For Indonesia, RateX is moving from desktop to mobile as the company seeks to provide different services but with the same value: saving money when shopping.
"In January, we'll launch our mobile solution to help local consumers get vouchers when they shop in local e-commerce and marketplace like Bukalapak, Shopee, and Lazada," Jake explains. "For now, we're not opening the rate exchange features as we believe they're not fit to Indonesian market and Indonesians are not fond of overseas online shopping. Regardless, we will still help people save money."
RateX's new application partners with merchants and marketplaces so users can get exclusive deals and automatic discounts, in addition to the usual discount codes RateX's machine will crawl for you.
"Soon, we want to be able to say to customers that they should only buy things from our app because we guarantee that there's no place that can provide lower prices than ours," Jake says.
Team-wise, Jake says that RateX is currently in an aggressive hiring mode and is looking for talented engineers, office managers, and marketers in Singapore and Indonesia.
Learn more about RateX here: https://www.ratex.co
---