Fast growing 'grab n go' coffee chain Kopi Kenangan, which serves Indonesian-style coffee to the country's young, tech-savvy consumers,is closing $20 million growth round from Sequoia India.
Kopi Kenangan was founded in 2017 by Edward Tirtanata and James Prananto to fill a sweet spot between the high-priced coffee served at international coffee chains, which are out of reach for most Indonesians, and the instant coffee sold at many street stalls.
Kopi Kenangan today has 105 stores in 9 cities and serves close to 1.5 million cups of coffee each month, up sharply from 16 stores and 175,000 cups per month in October 2018.  With the new funding, Kopi Kenangan plans to accelerate growth by opening 150 outlets by end of the year and expanding to 1,000 stores open throughout Indonesia by 2021. The company, which is already profitable, is also in conversations to expand across Southeast Asia.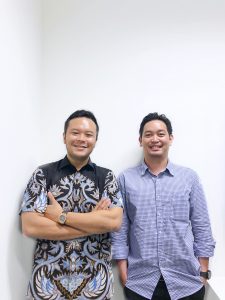 The company's best-selling product "Es Kopi Kenangan Mantan", a take on a classic Indonesian iced coffee recipe, is made entirely with locally-sourced ingredients, including a proprietary coffee blends from four different regions of Indonesia, fresh milk and organic palm sugar, which gives it a distinctly fresh taste and aroma. The company is also adding other Asian favorites to its menu, including Thai tea, bubble tea and even Teh Tarik(pulled tea), a local favorite tea served with sweet condensed milk.
"Indonesia is the world's fourth largest coffee exporter – yet has the lowest coffee consumption per capita in the region because there is no large, affordable coffee chain with localized taste," says Edward Tirtanata, Kopi Kenangan's Co-Founder and CEO.  "Our mission is to bring high-quality coffee, made with the freshest local ingredients to consumers across Indonesia – and the rest of Southeast Asia, too."
The founders believe the startup can significantly disrupt the F&B segment with its 'new retail' model, which combines the convenience and choice of online shopping with the 'touch & feel' of an offline experience. Consumers can order their coffee for pick up through the Kopi Kenangan app, which the company launched in April, if they don't want to queue at one of the company's many small pop-up and kiosk-style stores – or have their coffee delivered by food tech players like GrabFood and Go-Food. Kopi Kenangan, which sells about 30% of its coffee through online delivery partners, currently ranks in the top three, across Indonesia, in the coffee delivery category.
The company is now focusing on personalization, positioning its new app as a 'personal barista' who really knows how sweet or strong you like your coffee.
Kopi Kenangan's small retail footprint cuts costs-per-cup by 10% to 15%, and the company is planning to deploy IoT technology to manage inventory and reduce wastage, which will cut costs further.
"The majority of our order is consumed in take-away format by the young generation who live an increasingly fast-paced life in urban areas. We want to bring a moment of delight to our customers everyday with our delicious drink options and make Kopi Kenangan more than just a coffee brand – but part of the urban lifestyle," says Co-Founder and COO James Prananto.
The growth fund follows Kopi Kenangan's first institutional funding round of US$ 8 million in October 2018 from Indonesia's Alpha JWC Ventures. While Kopi Kenangan were not actively looking for investors, the investment resulted from an hour-long conversation between the founders and Sequoia India over Kopi Kenangan's signature Es Kopi Kenangan Mantanback in April.
"We were impressed by Kopi's relentless focus on customer experience, which is key to building enduring consumer brands.  The team's deep understanding of local taste and focus on building a new-age technology-first experience truly sets them apart," says Shailendra Singh, Managing Director, Sequoia Capital (India) Singapore.