Bandung-based accommodation startup Bobobox announced in March its fresh Pre-Series A funding to fuel their expansion across Indonesia in the next two years. The round was raised by Bobobox's existing investors Alpha JWC Ventures, Genesia Ventures, and three undisclosed international investors.
Bobobox's founders, Indra Gunawan and Antonius Bong, believe that there's more to traveling than just a fancy hotel suite; that traveling should be more about the experience, and to achieve that, you don't actually need much. That's how they came up with the idea of building an innovative, hi- tech capsule network with a vision to provide travelers a better experience with less.
Instead of hotel rooms, Bobobox provides 'pods' that have everything you need to get a quiet and restful stay with an affordable cost (starting at USD 10) —so you can spend more on what really matters: experiencing the city. The pods are equipped with app- controlled door access, customizable lights, security, Bluetooth speaker, comfortable king-sized bed, compact working space, and personal air conditioner.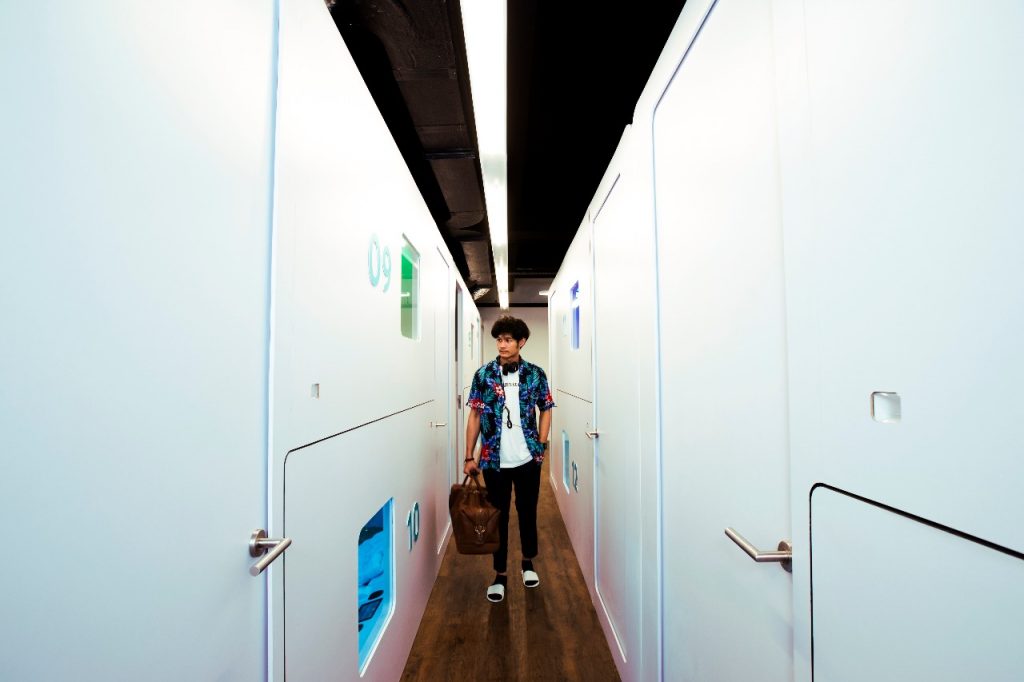 Founded in 2017, Bobobox aims to be a game changer in Indonesia's hospitality industry. They are tapping into a sizeable market of USD 20 billion in Southeast Asia. Driven by the millennials, the future of the global market demand for budget hotel is expected to show unprecedented growth. With their pods and business model, Bobobox is tackling space, security, and affordability issues that occur in regular budget accommodation.
The company currently has two flagship hotels in Bandung with 62 pods and more than 92% consistent occupancy rate and is set to open their next in the upcoming quarter. They're also planning to expand to eleven more locations in 2019.
"We aim to be Indonesia's biggest accommodation chain by 2020 with operations in over 200 locations. Properties are either owned by, or fully operated by Bobobox," Co-Founder and Managing Partner Antonius said. "We are now rolling out plans to build new sites in Greater Jakarta, Bogor, Bali, and Yogyakarta."
Bobobox received their first funding from Alpha JWC Ventures and Genesia Ventures in mid-2018.
"Bobobox's growth and traction have been exponential since we first invested in the team, so it's natural for us to keep supporting them in the best way we can, in terms of funding and business support. We believe that in the next two years, Bobobox will achieve their target to be the fastest- growing pods in Indonesia with complete, technology-backed features that will revolutionize the hospitality industry," said Alpha JWC Ventures' Co-Founder and Managing Partner Chandra Tjan.
This round of new funding will be used to further Bobobox's expansion in Indonesia.
According to Indra, the company, which currently only offers king-size beds in its pods, will look to enhance its flexibility by setting up single bed pods this year. They also look to include more in-app features to better facilitate the guests.
"In 2019, we will be the fastest growing pods in Indonesia, not only as accommodation services but also as public facilities for people to rest, sleep and live. There will be several more interesting business models and strategic partnerships," Indra said.
Not only building new hotels, Bobobox is also open for franchise opportunities.
"We are also revamping existing hotels. Unlike many hospitality SaaS that only provide branding, we help independent hotels by providing the pods, system, and even marketing. The pilot project has been successful, and we are looking forward to expanding this model," Indra said.
---
Learn more about Bobobox here.