NEWS, UPDATES, AND INSIGHTS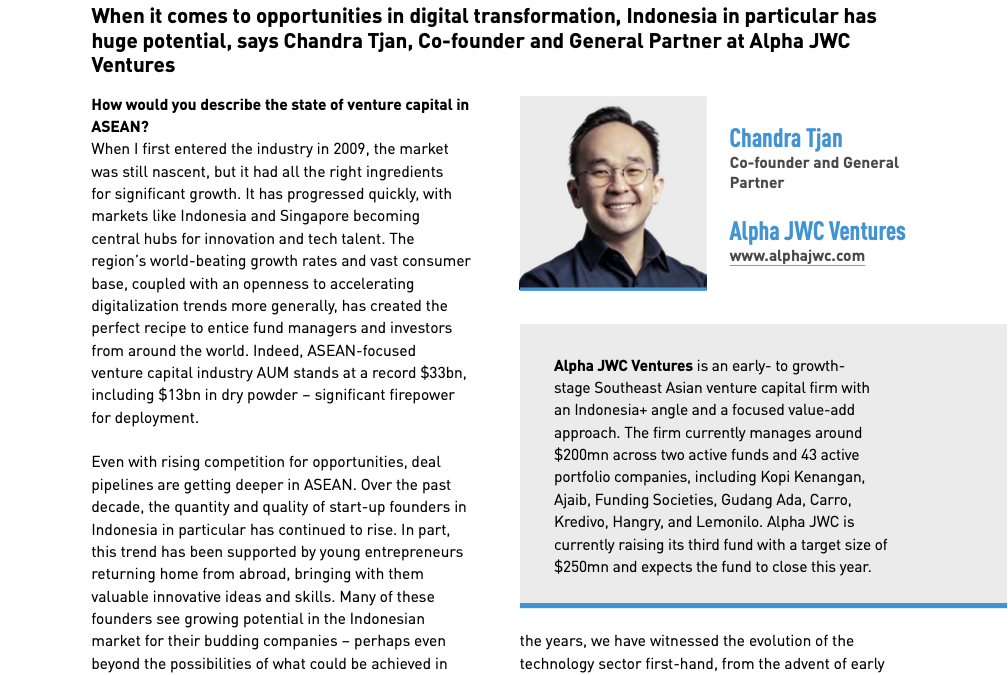 When it comes to opportunities in digital transformation, Indonesia, in particular, has huge potential, says Chandra Tjan, Co-founder and...
read more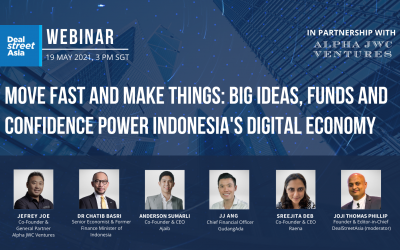 Amid a global slowdown caused by the COVID-19 pandemic, Indonesia's digital economy has displayed an impressive level of resilience....
read more
From The Portfolio Companies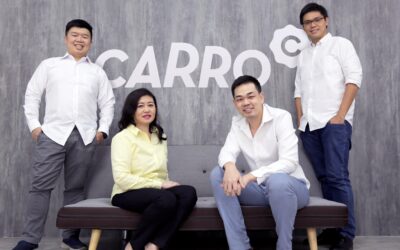 Carro, one of the largest automotive marketplaces in Southeast Asia, announced it has hit unicorn valuation after raising a $360 million...
read more
Lemonilo, a Jakarta-based healthy food brand, has announced raising an undisclosed sum in its Series B funding round led by Sequoia...
read more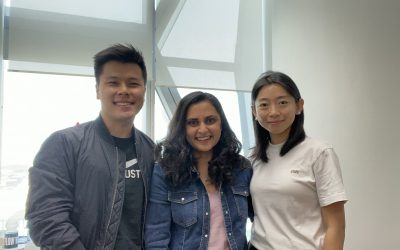 Raena, Indonesia-based social commerce platform for beauty products, is one of the newest additions to Alpha JWC Ventures' continuously...
read more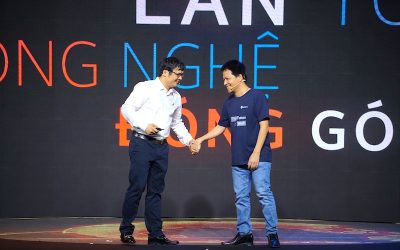 Vietnam's largest technology firm FPT Corporation has acquired a majority stake in enterprise software company Base.vn for an undisclosed...
read more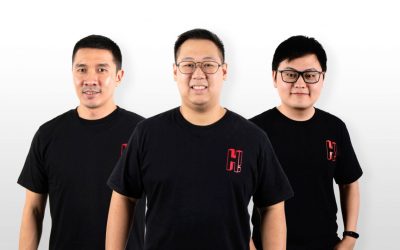 Jakarta, 3 May 2021 – Culinary multibrand startup Hangry today announced that it has successfully closed its Series A funding round...
read more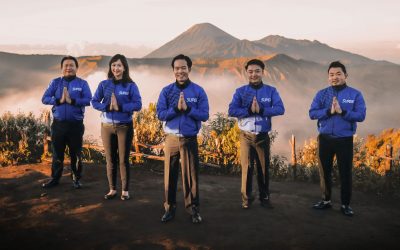 Indonesian social commerce platform Super has raised $28 million in its Series B round, led by SoftBank Ventures Asia. The round also saw...
read more
In the last few years, the number of startup companies has increased significantly. Many people are interested in being involved in the...
read more
Venture capital is a form of financing provided by venture capital firms to early- or late-stage companies, depending on the firm's...
read more
In the last few years, many F&B startups have started to emerge. From rice bowls to bobas, new trends keep coming and growing. In a...
read more