Good coffee doesn't always have to be expensive and hard to find. Indonesia's fastest-growing grab-and-go coffee chain, Kopi Kenangan, is here to prove that.
Founded in August 2017 by serial entrepreneurs Edward Tirtanata and James Prananto. Within a year, Kopi Kenangan opened 32 stores in Greater Jakarta by January 2019 and aims to be the fastest-growing non-franchise coffee chain in Indonesia with more than 100 stores by 2020. Currently, Kopi Kenangan has managed to sell up to 400,0000 cups per month.
However, Kopi Kenangan's business is not all about number of stores or cups sold. It is, of course, also about good coffee.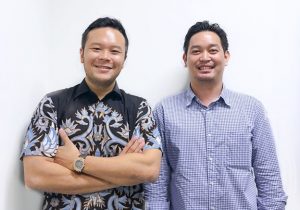 "We place the highest emphasis on quality and taste to ensure every sip of our coffee is perfect. We use the best ingredients with similar quality that you can find in high-class coffee shops: high quality fresh milk, organic palm sugar and export-grade coffee beans, all brewed with the best equipment and combined with proven recipes to create premium drinks, but with competitive pricing that matches the needs of rising urban middle class," says Co-Founder and CEO Edward Tirtanata.
"Most of the big coffee business chains in Indonesia are either foreign brand and/or priced expensively. We saw the opportunity to fill-in the gap in the affordable, yet good quality coffee.  We also want to show that local SME players, like us, can compete with international chains."
To support Kopi Kenangan's mission of nation-wide domination, Alpha JWC Ventures joins force with Edward and James, and back them with US$ 8 million seed funding.
"Kopi Kenangan is a good example of how technology could potentially help the rapidly growing coffee chain to scale even faster and create a better experience for customers. We are really excited to support the team's bold vision to be Indonesia's Signature of New Retail startup with our newly launched second fund. As our fund grows bigger, our vision gets bigger as well, and that starts with Kopi Kenangan," says Alpha JWC Ventures Co-Founder and Managing Partner Jefrey Joe.
The fresh funding is intended for new stores opening, research and development, and development of Kopi Kenangan's own mobile application.
"We do not rely on on-demand delivery providers. Instead, customers come looking for us," Co-Founder and COO James Prananto says. "We open stores in many kinds of locations and the reception and sales are all great. This means that our products have found our market fit and are well-loved.
"We also don't want to be a one-hit-wonder, though our iced-coffee product sells really well. With continuous R&D, we will bring the best menu variations that can cater to many taste preferences and prove that Kopi Kenangan is more than just coffee."
In terms of stores, the company owns 100 percent of Kopi Kenangan stores and is not opening franchise opportunity for its expansion.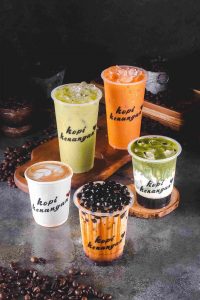 "We want to make sure that every coffee and drinks you buy at any Kopi Kenangan store is at your satisfaction and at the highest standard. Therefore, we decided to not go with the franchise path so we can maintain our operational and quality standard," James explains.
Last but not least, the upcoming mobile application is where technology comes in and makes Kopi Kenangan an all-rounded 'New Retail' F&B company. The application will have store locator, pre-order feature, payment support, and many other features. So, in the future, it will be very easy for customers to get a quality cup of coffee everywhere they are.
With solid plans and rapidly increasing number of stores, Kopi Kenangan has set its eyes on being the fastest-growing non-franchise F&B company in Indonesia and the leading coffee player in Indonesia.